New as of September 2018 – Gehirn Extrem, published by Felicitas Hübner Verlag, Germany: "Gehirn Extrem", about the neurobiology of extreme brain states (in German):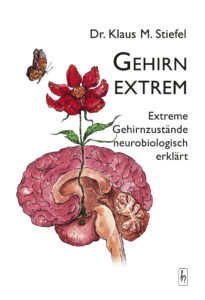 These are three books of mine available on Amazon, a marine bio popular science book, a comedic political scifi drug novella and a popular science book about photography and brain research. All worth reading, interesting in very different ways!
During the last few years, I have written for a variety of popular science magazines, blogs and web pages. For "Scientific American – Mind" I wrote an article with Alex Holcombe, University of Sydney, about the differences and similarities between cameras and eyes. That article also got translated into German. Of course, my book "The Camera and the Brain" (see below) is dealing with a similar topic.
For the German edition of Scientific American Mind, "Spektrum der Wissenschaft – Gehirn & Geist" I wrote these articles on an enigmatic brain region called the claustrum, on dendrites. and on neurodegenerative diseases. For a while I was writing for scubadiverlife.com, about amazing dive sites in Australia (another one) and the Philippines, about gobies, dragonets, red indian fish, hyperbaric medicine and the perfect body for diving. And I wrote this article about photographing the wildlife on really deep dives for a popular photo webpage.
For PADI's technical diving blog I wrote about nitrogen narcosis. Divers generally assume that once you dive shallower, the effects of narcosis go away almost immediately. That's not quite true. For X-Ray magazine I wrote about fish brains. It can really, really help your underwater photography if you understand some aspects of fish brain function better! For Digital Photography School I explained how to take macro photographs underwater.
"Sex in the Sea" – an interesting popular science account about the often (from a human point of view) very weird reproductive biology of marine animals, by Marah Hardt, with several photographs of mine.

This is an excellent new book about wreck diving in the Philippines, written by Stefan Baehr, with a chapter about wrecks as marine life magnets by myself. The book has great pictures, mostly by Stefan, and it's both well written and very informative. There are lots of details about the history of all these cool wrecks as well as about the diving and travel logistics. It's in German – an English version will be published sometime in 2017!
A picture of mine of a sea cucumber defecating (really!) has been published in this nice children's book about the strange and unusual sea cucumbers:

And, newly released in September 2017, "Die Vielfalt der Fische", a really nice coffee-table-photo book with a best-of of my fish photographs from around the world, plus a lot of interesting info about the biology of these fishes. Available here.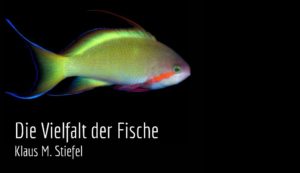 New in March 2018: A popular science article in Underwater Photography Magazine, about the ghost pipefishes. These are really unusual fishes, highly camouflaged, and with a very interesting reproductive biology. A link to the article is also here…. You have to download uwp magazine, but it's a good magazine, so that's definitely worth the effort.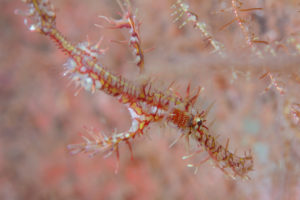 Save
Save
Save
Save
Save
Save
Save
Save
Save
Save