With great anguish and constipation do I have to announce that my 5 mm wetsuit today left the ranks of the diving. No longer does it submerge with me. It has ceased.
I bought the wetsuit in 2008, in Sydney, on a visit from my then place of residence in Japan, where the scuba retailers do not stock neoprene fashion for grown men. The friendly people at Plunge Diving sold this beauty to me: black, 5 mm thick neoprene, and at XXL wide enough to fit all my muscles and the occasional fat cell into it.
So many dives have we dived together: Many of them in Sydney, right after the 5 mm purchase in Clifton Gardens. Later, many more in Clifton Gardens. Also, I took it to the monument and the steps in Kurnell, to many night dives in Botany Bay, and to Ship Rock off the Hacking river. Nelson Bay saw a lot of me in this great 5mm.
Together we dived the kelp in La Jolla, Cahli-Fornia, Southwest Rocks in Northern NSW, and the Rapid Bay Jetty in South Australia. In the middle of the Sydney summer I would occasionally ditch it for a 3 mm, and in the coldest winter days for a dry suit. But none of these other suits fit my physique like this 5 mm. It was a special wetsuit for sure.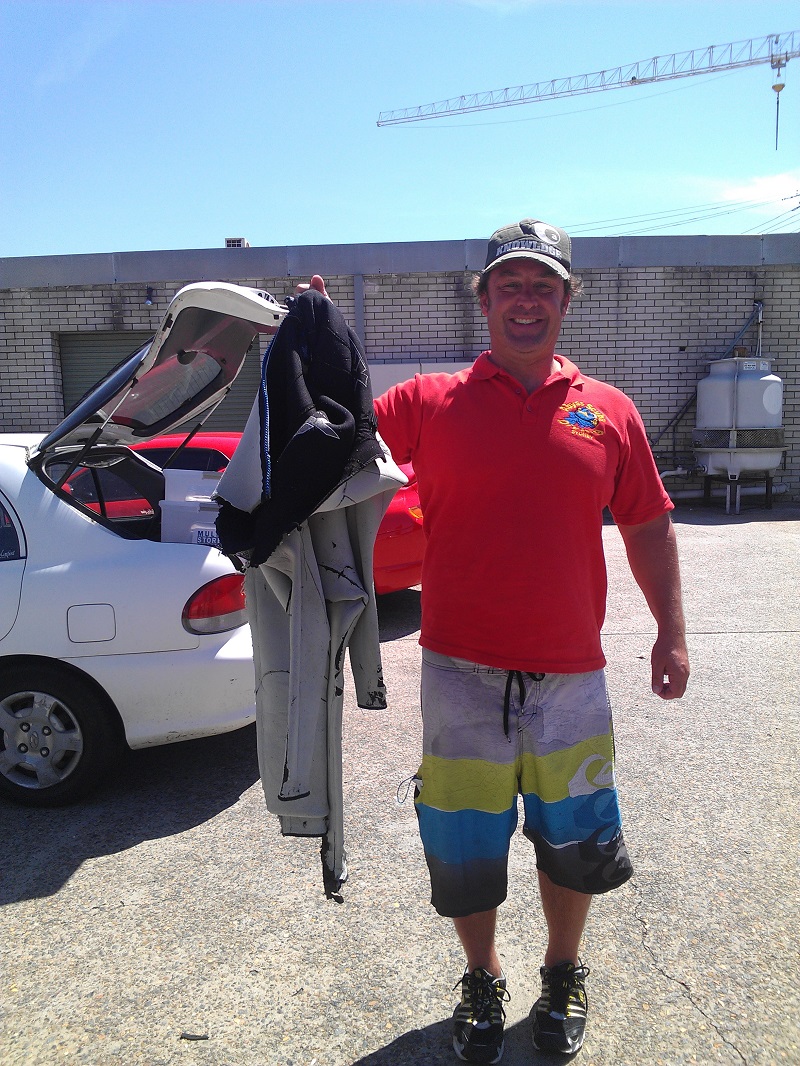 But by late 2014 the neoprene had eroded, and many holes let the seawater flow onto my sensitive skin underneath. An especially big hole near the ass region provided an inflow of ocean water, and caused a never ending series of jokes at my cost. And in the Philippines I won't need such a thick suit anyway, seriously! So the wetsuit had to go. After a brief ceremony it found its final resting place in a rubbish bin in Rockdale.
May my late 5 mm find a worthy warrior in Valhalla (a XXL sized dead dude) who wants to give scuba diving a try!